We see it all the time, a prominent local studio with a website that sends customers to a separate website for booking. When sending customers to a separate site for booking you lose on the ability to track, monitor and maintain engagement along with up-selling opportunities. It's literally sending your customer to a third party for a service you offer. Not cool in 2022!
For years now MindBody has offered Branded Web (formerly called healcode) as a built in service. With Branded Web you can keep customers on site for things like account access, schedule booking and sales right on your website, with a branded experience.
In its basic form Branded Web looks okay, and works well. With IPSTUDIO design and development we can make Branded Web look and feel native to your website, an experience any site visitor would appreciate.
Branded Web Login
Allow your customers to login into MindBody right on your own website.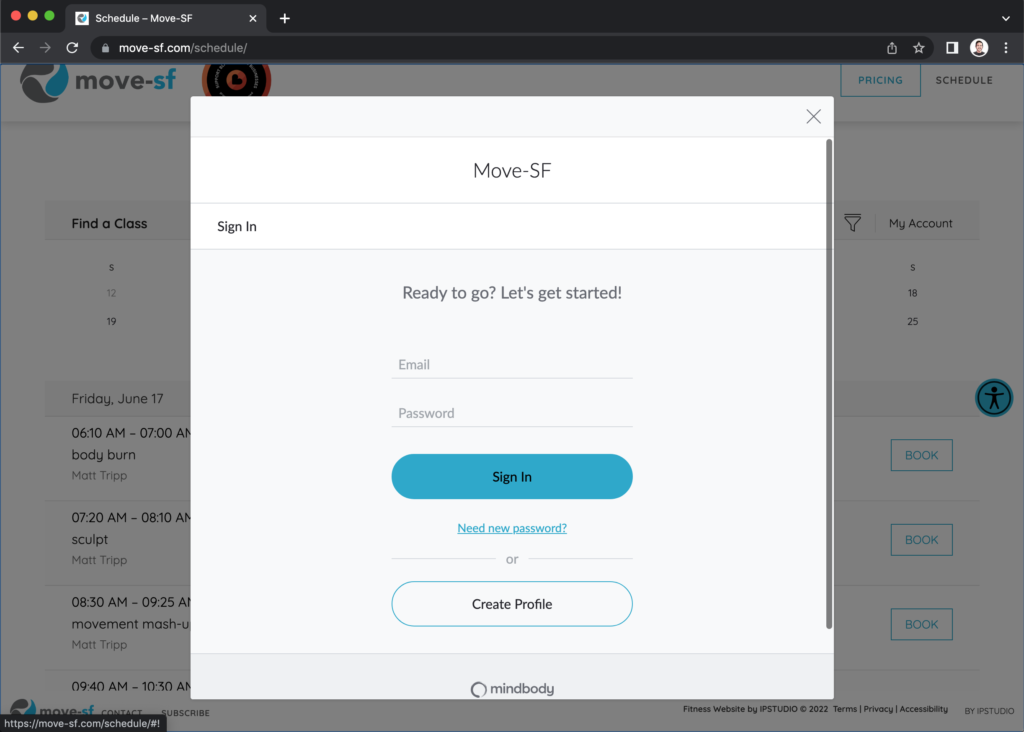 Branded Web Schedule
Allow your customers to book a class via MindBody right on your own website.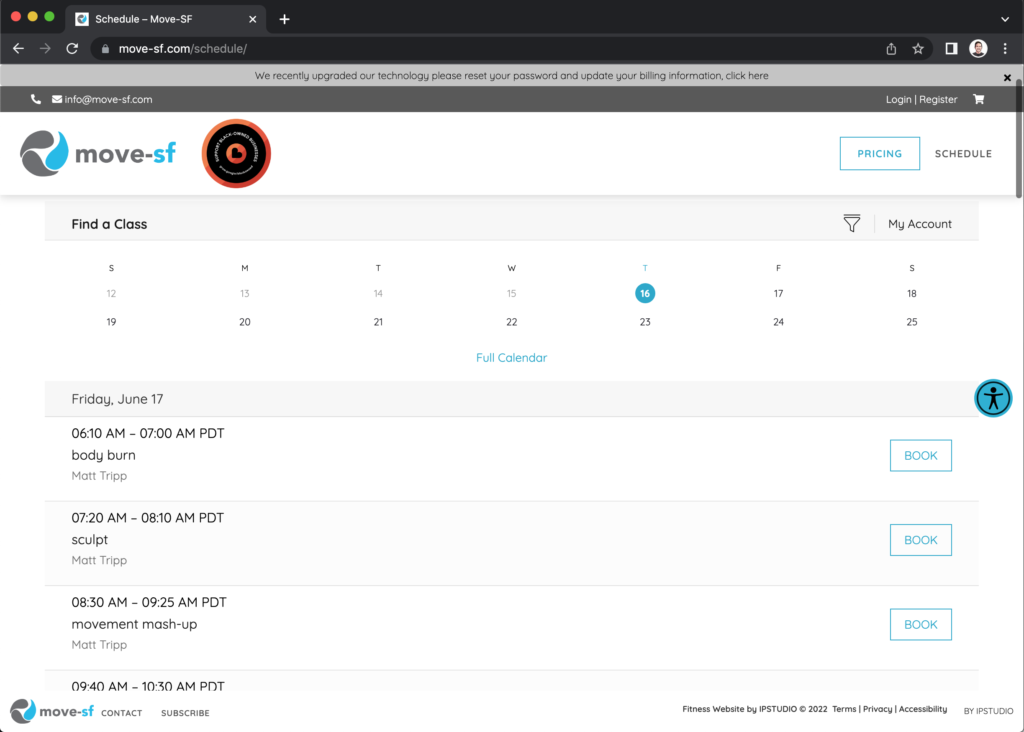 Branded Web Pricing
Allow your customers to purchase studio services through MindBody right on your own website.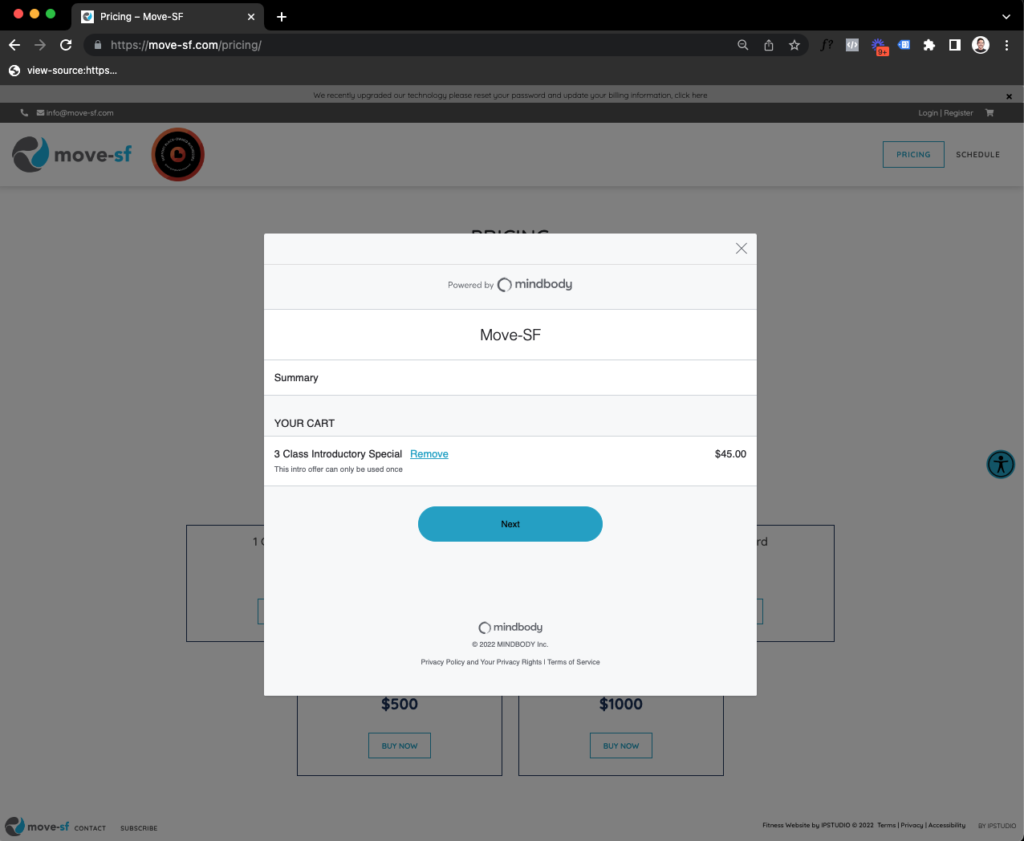 At IPSTUDIO we've got the knoweldge and experinece to turn your off-site booking, purchase and account experience into an on-site experience that is on brand, easy to access and delightful for your customers. Get in touch today to see how IPSTUDIO can upgrade your website's MindBody integration experience.
Ready to get started? Contact us at hello@ipstudio.co